Welcome to the second part of my Iceland journey in 2021! If you missed the first part, click here:
In this article, we'll continue our exploration of Iceland's captivating attractions, including the iconic Gullfoss waterfall, the majestic Skogafoss waterfall, the hidden gem Kvernufoss waterfall, the renowned black sand beach of Reynisfjara, and the breathtaking Fjaðrárgljúfur canyon.
---
Gullfoss Waterfall
Gullfoss Waterfall, meaning "Golden Waterfall" in Icelandic, stands as one of Iceland's most iconic attractions. Located on the Hvítá River in the southwest region of the island, this waterfall consists of two cascades merging together to form a breathtaking double-drop waterfall that stretches 32 meters in height.
Gullfoss Waterfall was carved by erosion caused by the powerful waters of the Hvítá River, which flow through a narrow gorge formed by basalt and sandstone. The roaring water creates a thunderous sound and generates sprays that create beautiful rainbows visible on sunny days.
Renowned for its beauty and historical significance, Gullfoss Waterfall gained fame through a battle fought between local farmers and energy companies in 1907. The latter sought to acquire rights to build a hydroelectric power plant on the waterfall. Sigridur Tomasdottir, the daughter of one of the local landowners, fought fiercely to preserve the waterfall and successfully halted the project.
Today, Gullfoss Waterfall stands as one of Iceland's most popular attractions, drawing visitors from far and wide. It serves as a testament to the ongoing struggle to protect Iceland's natural environment and symbolizes the pride and resilience of the Icelandic people in defending their land and history. Don't miss the opportunity to experience the majesty of Gullfoss Waterfall during your visit to Iceland.
---
Skogafoss Waterfall
Skogafoss Waterfall is one of the most majestic waterfalls in Iceland, located in the southern region of the island. Standing approximately 60 meters tall and spanning 25 meters wide, Skogafoss Waterfall is powered by the Skoga River, creating a spectacular cascade of water that forms a veil of mist and a stunning rainbow visible on sunny days.
Skogafoss Waterfall is a highly popular destination for visitors to Iceland, thanks to its beauty and easy accessibility. From the base of the waterfall, visitors can witness the power of the water up close and experience the deafening roar created by the cascading water. Moreover, with the help of a ladder on the side of the waterfall, visitors can also climb to the top and enjoy a panoramic view of the surrounding region.
Skogafoss Waterfall is also intertwined with several Icelandic legends and popular myths. According to one of these legends, a hidden treasure was buried behind the waterfall by a Viking warrior centuries ago. Some tales even speak of an old secret staircase concealed behind the waterfall, leading to a hidden chamber where treasures are kept.
Skogafoss Waterfall is an unmissable destination for all visitors to Iceland, thanks to its beauty, easy accessibility, and captivating history and legends.
---
Kvernufoss Waterfall
Kvernufoss Waterfall is a stunning hidden cascade located in the southern region of Iceland, near the village of Skógar. While not as widely known as other famous Icelandic waterfalls, Kvernufoss offers a unique and authentic experience for adventurous visitors.
With a height of approximately 30 meters, Kvernufoss is nestled in a narrow and secluded gorge, accessible only through a short hike along an enchanting valley adorned with beautiful moss, plants, and wildflowers. Along the trail, visitors can also admire the ruins of an ancient farmstead and a historic stone bridge.
Kvernufoss Waterfall is particularly spectacular during the summer, when the sunlight illuminates the cascading water, creating a rainbow of colors. However, even during winter, when the waterfall freezes, it offers a magical and captivating sight.
Kvernufoss is a tranquil and secluded location, away from the tourist crowds. This makes it perfect for those seeking a more authentic and unique experience of Iceland. If you're looking to escape the hustle and bustle and discover a hidden treasure of Iceland, Kvernufoss Waterfall is definitely a destination not to be missed.
---
Reynisfjara Black Beach
Reynisfjara Black Beach is one of Iceland's most famous attractions, located on the southern coast of the island, near the village of Vik. This black sand beach was formed by a combination of volcanic lava and black ash and is surrounded by towering basalt columns and cliffs that overlook the ocean.
Reynisfjara Beach is renowned for its natural beauty and unique atmosphere. Here, visitors can admire the powerful waves of the Atlantic crashing against the shore, creating a breathtaking landscape. Additionally, Reynisfjara Beach is also an ideal spot to observe Iceland's marine wildlife, such as puffins, fulmars, and porpoises swimming along the coast.
However, Reynisfjara Beach can also be very dangerous. The ocean waves can be strong and unpredictable, and the currents are extremely hazardous. Visitors must pay close attention to signage and follow the instructions of local authorities to avoid putting themselves in harm's way.
Despite the risks, Reynisfjara Black Beach remains one of Iceland's most popular destinations, thanks to its natural beauty and unique atmosphere. If you're seeking an unforgettable and awe-inspiring experience, don't miss the opportunity to visit Reynisfjara Black Beach during your trip to Iceland.
---
Fjaðrárgljúfur
Fjaðrárgljúfur is a deep canyon located in the southeastern region of Iceland, near the village of Kirkjubæjarklaustur. It was formed by a river flowing through Iceland's volcanic landscape, carving out a narrow gorge that stretches for approximately 2 kilometers.
The natural beauty of Fjaðrárgljúfur is breathtaking, with towering rock walls that rise vertically on both sides of the canyon. The river flowing through the center of the gorge has created beautiful meanders and waterfalls, adding to the awe-inspiring spectacle. Additionally, the surrounding vegetation adds further beauty to the area, with moss, plants, and flowers growing along the canyon walls.
Fjaðrárgljúfur is a popular destination for hikers and tourists visiting Iceland. There are several hiking trails that lead to the canyon, including a short walk that provides a panoramic view of the gorge, and a more challenging route that takes visitors to the bottom of the canyon.
However, Fjaðrárgljúfur is also a very fragile and delicate place that needs to be preserved and protected. Due to the increasing tourism, the canyon has suffered significant damage, leading the national park to close access to the gorge for several months each year. It is important for visitors to respect the surrounding nature and follow guidelines to protect this beautiful natural site.
In summary, Fjaðrárgljúfur is a must-visit destination for those traveling to Iceland. It offers breathtaking natural beauty and a unique experience for adventure and nature lovers. However, it is crucial to visit this place with respect and responsibility to preserve it for future generations.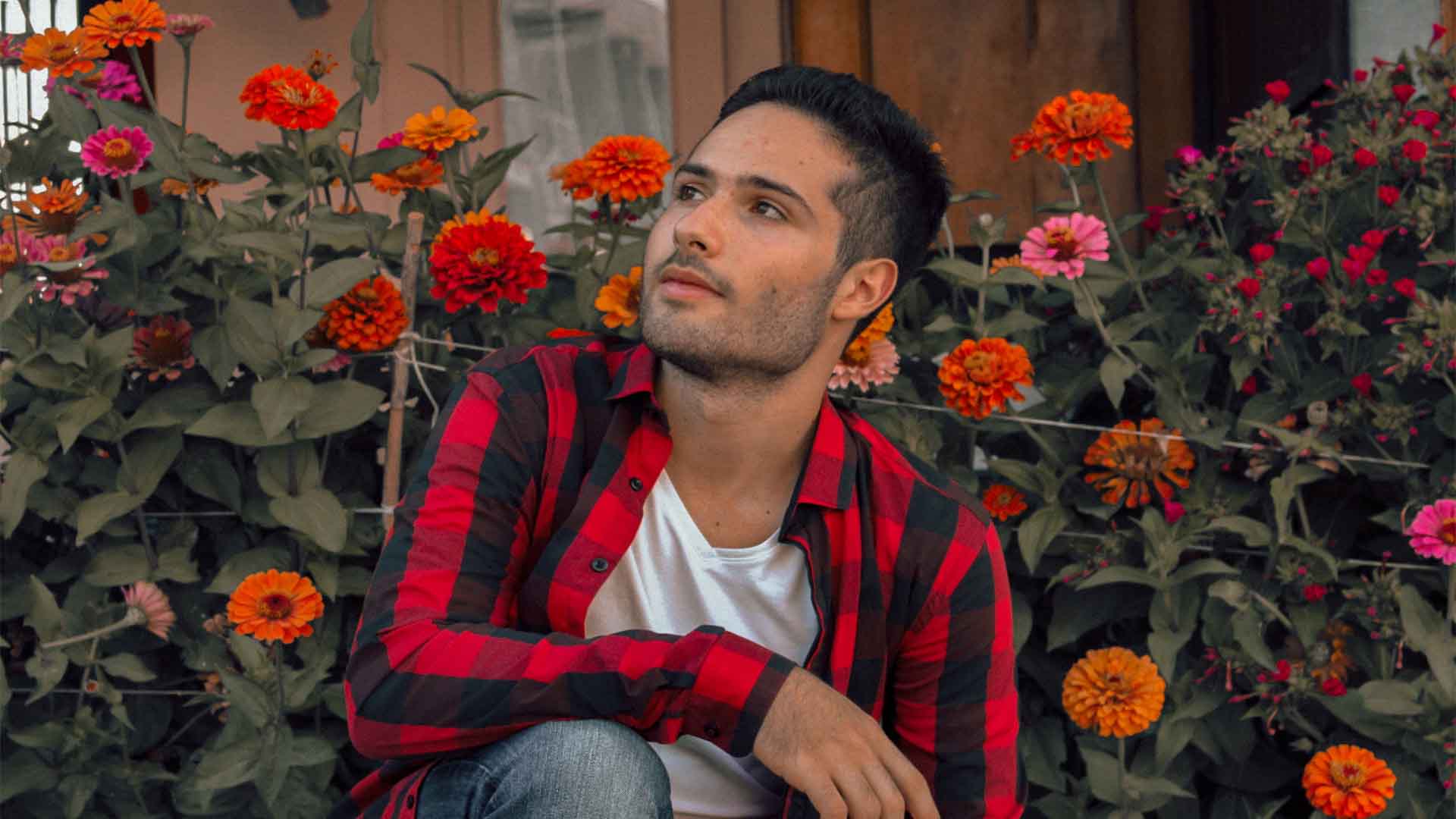 Andrea Pimpini is a student of Economics and Management at the University of Chieti-Pescara and, from September 2022 to February 2023, he is also an Erasmus+ student at the University of Split (Faculty of Economics, Business and Tourism). Andrea has also taken three courses offered by the prestigious CERGE-EI Foundation and, being a Japanese language enthusiast, has taken two courses provided by the Japan-Abruzzo Association. In 2022, Andrea took the courses "Music Business Foundations," "Copyright Law in the Music Business" and "Building your career in music: Developing a brand and financing your music" offered by Berklee Online on Coursera.org.
A big hobby of Andrea's is music and, thanks to his college and web experiences, he manages everything on his own (print and radio promotion, digital marketing, etc.). Media success is not long in coming: in 2020, live streams are shared on national newspapers such as Sky TG24, alongside well-known names from the Italian music scene (Modà, Francesco Renga, Nek, etc.). In 2021, Billboard places Andrea at the top of a chart for 3 consecutive weeks. Finally, in 2022, Il Messaggero, one of the most popular and best-selling newspapers in Italy, interviews Andrea.